Resources
Resources
Additional Resources
Scholarships, Grants and Awards Overview
Looking for monetary support to help you earn your degree, attend a conference or assist with a SHRM membership? Click the link above for opportunities.
TLNT has a lot of great webinars on their site (for employee engagement, new hires, performance reviews, EOC, etc.)
The CONWEB service, provided by the Montana Department of Corrections, provides records information for convicted felons in the state of Montana.
Search for, review and print Montana Supreme Court Decisions.
The Occupational Safety & Health Administration site allowes you to search workplace safety regulations and requirements. Training resources, current initiatives and other useful tools are also available.
Search for U. S. Supreme Court Decisions.
---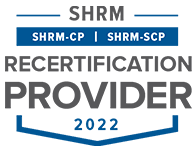 Need the 2022 conference information? Please check out the information on the WHOVA web app: https://whova.com/portal/webapp/mssc_202205/