Jobs
Montana HR Job Openings
Please email montanashrm@gmail.com to have your position posted here.
Director of Human Resources - City of Belgrade (Bozeman, MT)
posted 8/11/2022
The City of Belgrade, Montana is seeking an experienced and innovative Director of Human Resources to join an energetic, collaborative, and forward-thinking leadership team in one of Montana's fastest growing cities.
Located just ten miles west of Bozeman, Belgrade offers small-town charm, Big Sky views, and easy access to world-class outdoor recreation. With a population over 10,000, Belgrade is a full-service city operating on a total 2022 budget of $7 million with a team of 78 FTEs.
The Director of Human Resources is appointed by and reports directly to the City Manager and is a member of the City's management team. City Manager Neil Cardwell leads an energetic and collaborative leadership team that is driven to find innovative solutions to challenges that regularly arise in managing one of the fastest growing cities in the state. The City fosters an environment that encourages courageous conversations and new ideas.
The Director of Human Resources will need the knowledge, skills, and drive to build an organization from the ground up. The ideal candidate will be an experienced, energetic individual who values collaborative, creative thinking, and who thrives on responding to new challenges in a rapidly changing, fast-paced environment. As a relatively new department, there is a need to create structure through the development of documented policies and processes. As part of the leadership team, the Director will also assist the City Manager in shaping the work culture and developing new City services as Belgrade continues to grow.
Preferred Qualifications:
· A bachelor's degree or higher in human resources or related field.
· Progressively responsible experience in human resources administration, preferably in the public sector.
· Payroll experience, preferably with ADP.
· Experience creating and implementing personnel policies and procedures.
· Experience with fast growing or larger municipalities and the transition process from a small to large organization.
New Salary Range: $94,434 to $140,792 annually DOQ
GMP Consultants is assisting the City of Belgrade with this search. Visit gmphr.com for a complete position profile, job description, and how to apply. The City of Belgrade is an Equal Opportunity Employer
Positions Posted on SHRM.org
---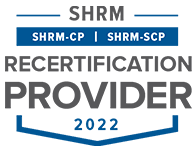 Need the 2022 conference information? Please check out the information on the WHOVA web app: https://whova.com/portal/webapp/mssc_202205/