HR Leader of the Year Nomination Form - 2024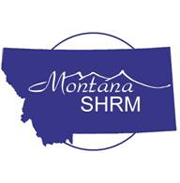 Nominate a Montana Human Resource
Leader of the Year Today!
Deadline March 24, 2024, by 5 p.m.
Submission Requirements
Fill out the online nomination form below (or download the form) describing the nominee's accomplishments according to the award criteria in 500 words or less.
Nominee must be a member of SHRM National or a Montana SHRM chapter.
Nominations are due by 5 p.m. on March 23, 2024.
The State Council does not limit the number of nominations received.
Past HR Leader of the Year winners will vote on all entries by April 6, 2024
The Montana SHRM State Workforce Chair will announce the award winner and present the winner with an engraved plaque at the 2024 Montana SHRM Conference, May 1-3, 2024.
The council will send a press release to newspapers throughout Montana following the official announcement.
Nominee Award Criteria
Past HR Leader of the Year winners will vote on nominees according to how the nominee:
Demonstrated leadership in serving on committees, task forces, and/or special projects related to developing HR management programs.
Demonstrated leadership in implementing HR management programs within and beyond his/her HR organization.
Contributed to the advancement of the HR profession; and
Contributed to the advancement of MT SHRM's mission through participation in association activities, projects, committees, etc.
For more information contact:
Anna Kazmierowski, 2024 MT SHRM Workforce Development Director
Email-anna@a2xmontana.com
Questions? Call–Anna Kazmierowski-406-443-7664